Setting up your Photo Album to look like our example page
Out of the box, the default photo album settings for Rapid Weavers Photo Album plugin will not make your album look like our example page. Luckily, you'll only need to change a few settings to get it looking amazing, like ours.
Recommended Changes
Change Slideshow to Gallery
Sizes and Captions
Change the Album Title Color (for light header backgrounds only)
---
Change Slidedshow to Gallery
By default the album type option for RW's Photo Album plugin will be set to "slideshow", which isn't that impressive.

We recommend changing this to "Gallery" which will make your page display a gallery of photos like on our example page: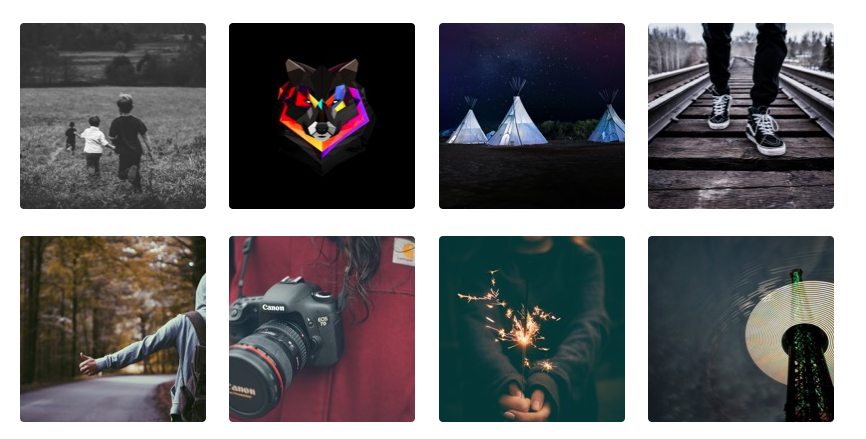 ---
Sizes and Captions
We also recommend 2 more customizations.
we recommend customizing the "Thumbnail Size" to a size that suits your needs, and checking the "Use Squre Thumbnails" option.

We recommend that you change the "Captions" option to "Everywhere", which will make it so that you can have the cool caption popups in our example photo album.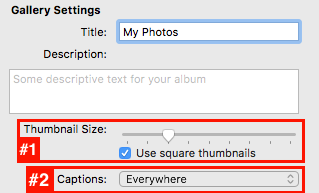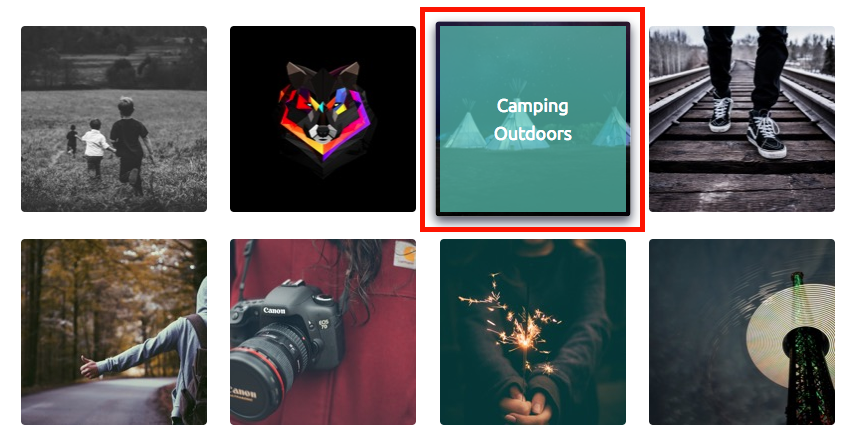 ---
Change the Album Title Color
ONLY NECESSARY FOR LIGHT HEADER BACKGROUNDS
This last tweak is only for those who are using the Custom Header Background option for your photo album page.
The default album title color for Space Age's photo album is white, if you choose to use a lighter background color for your photo albums header, then you might find that the white colored text does not show up very well.
For this case, we've provided a color option in the Photo Album Styles section of your pages theme settings.

If you decide that you want to use a very light custom background color for your photo albums header, then we suggest setting this color option to something darker, in order to make the text more visible, like so: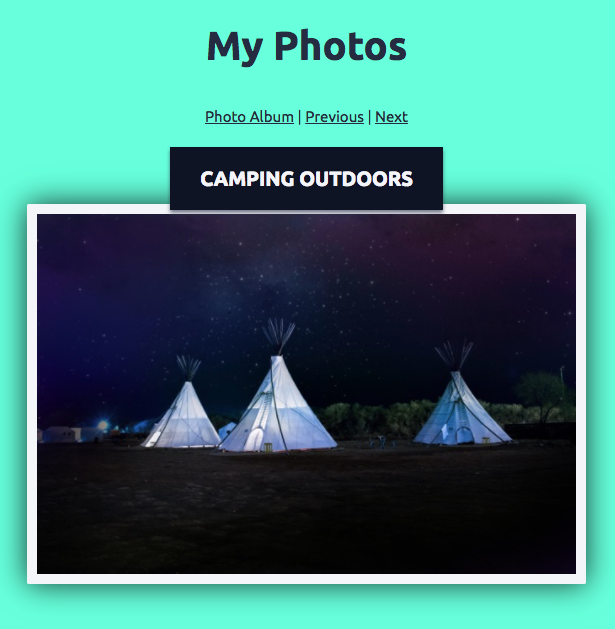 ---
THE END
That's it! Your photo album page should be looking super stylish, just like our example page.