Customization Options
Colors
Toggle

Sticky Menu Button
Transparent Navigation Background
---
Navigation > Colors
There are two color options that you can specify for your navigation. Changing this two colors can give your page and your navigation a whole new look.
The colors you can change are:

Text
Changing the text will change the color of all text within your navigation menu.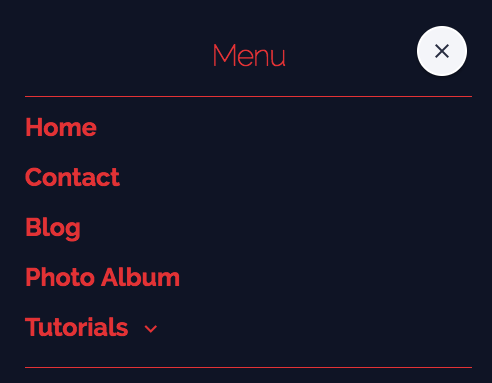 Background
Changing this option simply changes the background of your navigation to whichever color you choose.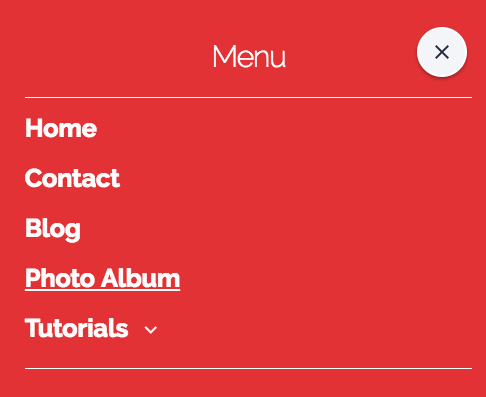 ---
Navigation > Toggles
There are two options that you can toggle for the navigation:
Sticky Menu Button
Transparent Navigation Background

Sticky Menu Button
This option allows you to choose whether or not your navigations menu button will be fixed to the top of the page, or whether it will follow the user as they scroll down the page. By default, the menu button is set to follow the page as it scrolls.
(Checked) Menu Button follows the user as they scroll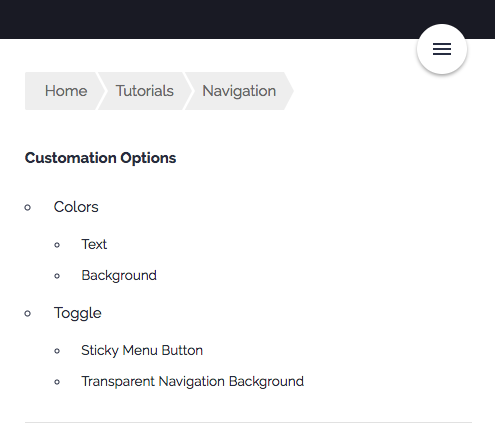 (Unchecked) Menu Button Stays at the top corner of the page, even on scroll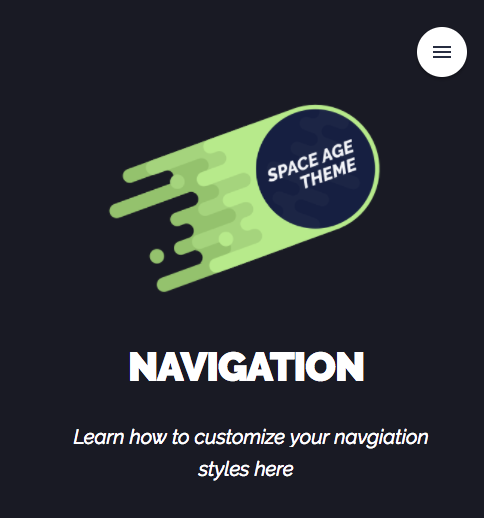 ...
Transparent Navigation Background
This option allows you to choose whether the background of your nivagation will be see-through or not.
(Checked) Navigation background is transparent allowing you to see the page contents underneath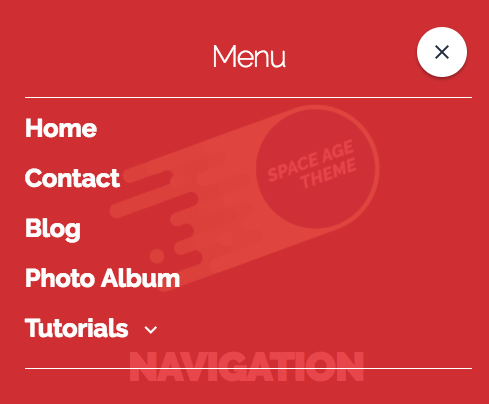 (Unchecked) Navigation background is completely opaque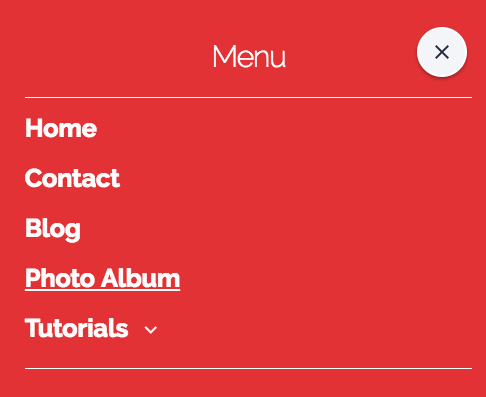 ---
THE END
Great job! You now know how to customize your navigation menu and make it awesome.