Setting up your blog page to look just right
Out of the box, Space Age works perfectly with Rapid Weavers Blog plugin, though there are a few recommended tweaks that can be made in order to make your blog page look even better with this theme.
Recommended Changes
---
Tags
If you decide that you want to enable tags for your blog page in Rapid Weaver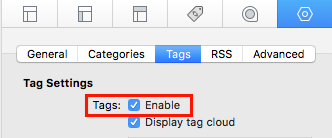 Then you will find that the default separate will be set as a comma ( , ) like so:

Which will cause the tags on your blog page to look like this:

This is fine, but stylistically it doesn't look that great.
We recommend change the default separator of your tags from a comma ( , ) to a single space, like so:
Which will create a much more appealing and simple look on your blog, like so:

This is not absolutely necessary, but we think it adds a more clean look to the blog page, rather than the default value in Rapid Weaver.
---
Dates
The default date style in Rapid Weaver is also not that appealing stylistically. We recommend the follow Date formate for your blog page: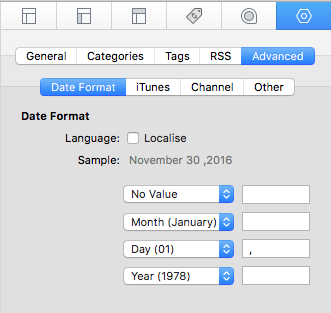 Which would end up looking something like this: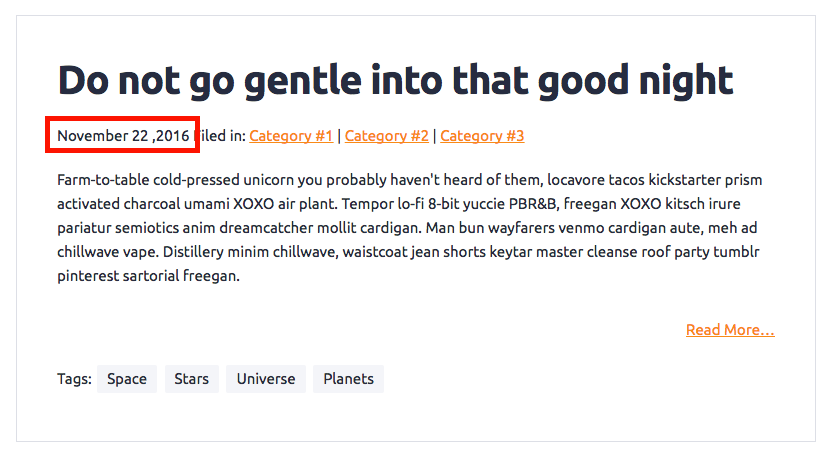 This is a subtle change, but we think it makes all the difference in making your page look cohesive and stylish.
---
THE END