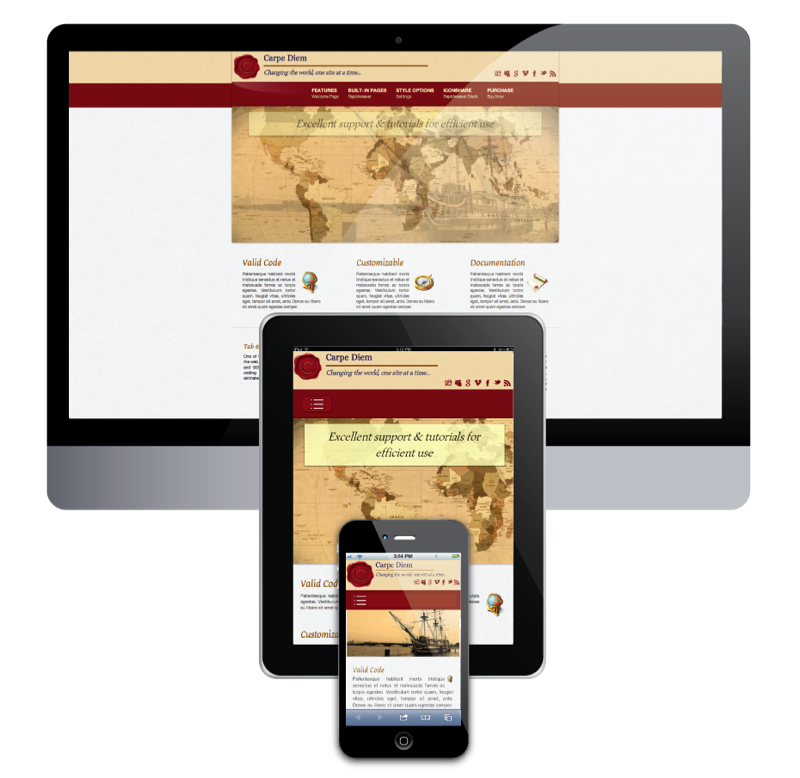 Tab & SEO Friendly Navigation
One of the only tab-friendly navigation bars on the web offers a nearly limitless sub-menu option and SEO friendly coding. Awesome javascript coding makes for a powerful, speedy and animated drop-down menu like no other.
62 Social Media Buttons & Icons
Text-based social media buttons and icons allow for super simple color changing for both regular and hover effects. In addition, you can add them all over the place including the header, content, sidebar, and more. Wherever you can put code, you can fit these bad boys, and we've got the tutorials to walk you through how, should you need the assistance.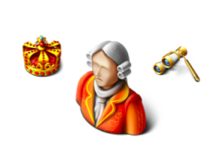 Beautiful & Subtle Textures
Six precisely selected textures offer a subtle tough perfect for the professional industry. Easily add textures to the header background, the header inside, the body background, or the body inside - as simple as a click.
Cross Browser Compatibility
Valid coding provides cross-browser compatibility for all major browsers. Supporting IE7, 8, and 9.
5 Professional & Stylish Fonts
5 Additional fonts are included in the theme offering a unique selection of professional-industry minded styles. Easily add them to the site's title, description, header tags, slider comments, and promotional boxes.