How to add Social Media Icons
Step 1: Find the Social Media Icon you want you use from the Glyph Chart below: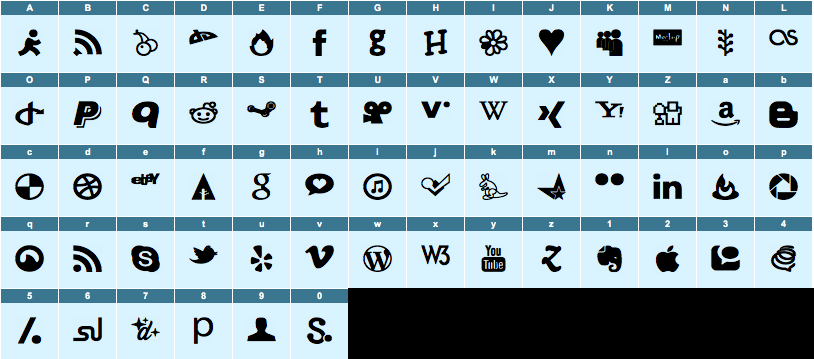 Step 2: Type the corresponding letter or number into your desired location.

Step 3: Highlight your letter or number and select the Add Link button.

or

Step 4: Type in the URL to your social media page & add a new Custom Attribute Named: class with the Value: social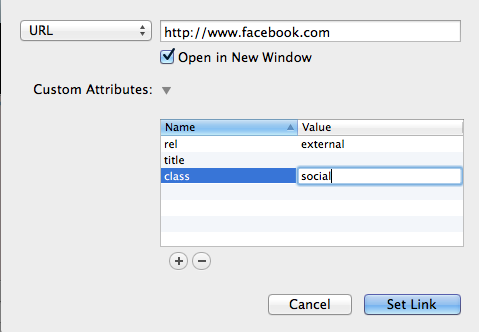 *check the Open in New Window Box if you do not want visitors to leave your page when clicking on the link

Click Set Link and you are done!